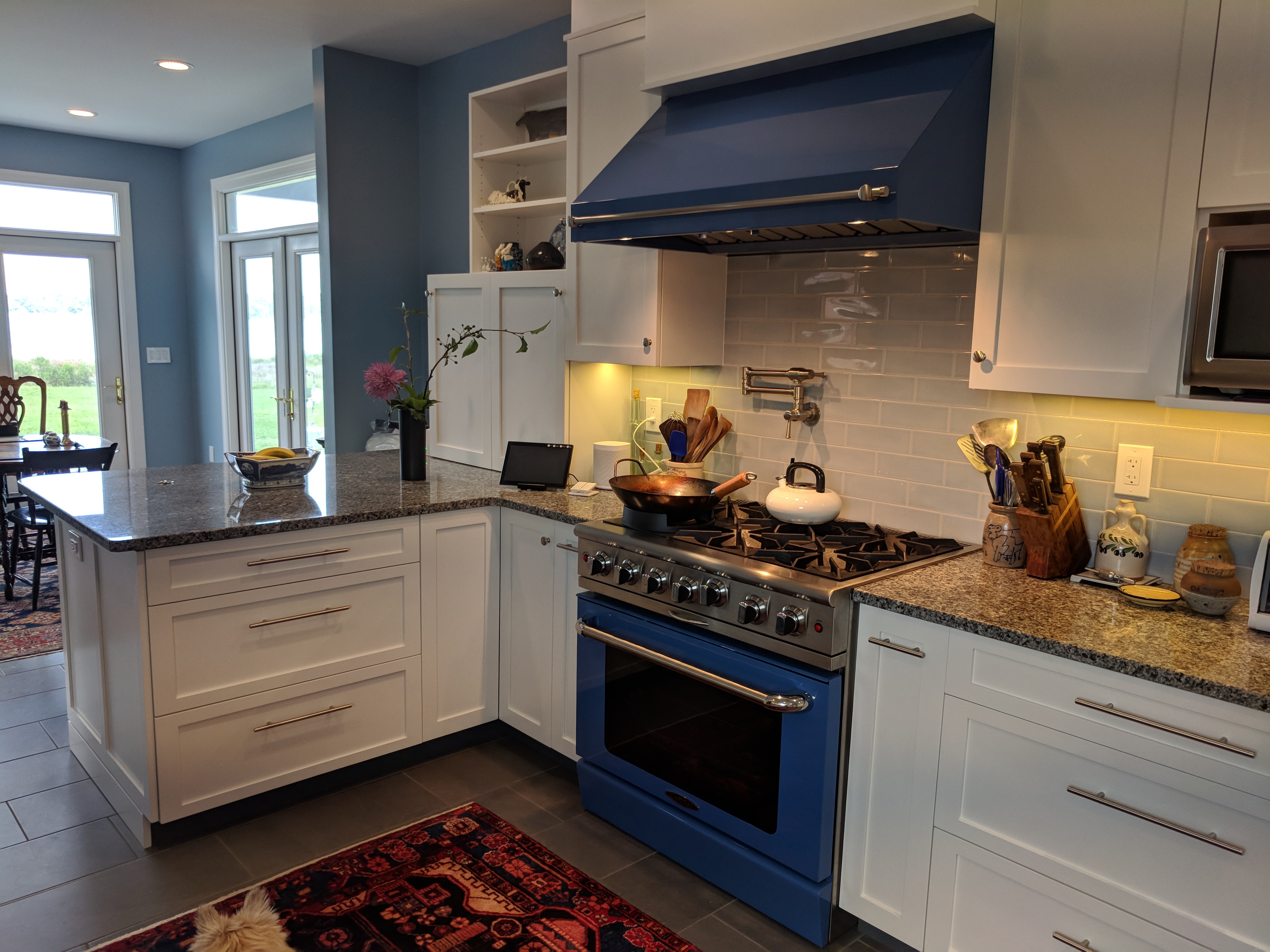 Whether you love to cook or just love to entertain, the kitchen is the heart of your home. You spend a lot of time in your kitchen – cooking, making coffee, preparing lunches for your kids, and socializing. It is a place you should be able to feel comfortable, where you have enough space to do what you want to do and enough storage to keep all the things you need.
If your kitchen doesn't do this for you, turn to Mast Builders. You'll enjoy personalized service from a team with over 100 years of combined experience. Whether you need to expand your kitchen space or completely redesign it to fit your needs and personal taste, our team will provide you with unparalleled, high-quality work.
The picture on top features a Kitchen Remodeling project we completed for one of your neighbors in Mathews.  We removed the old kitchen and made it 10 feet longer by tearing down the mudroom.  Towards the right of the stove on top is where the old kitchen used to end.  You can see the extra space by also looking at the following picture while highlighting the granite countertop too.  You can also see the LED Lighting and porcelain tile backsplash with crackle finish.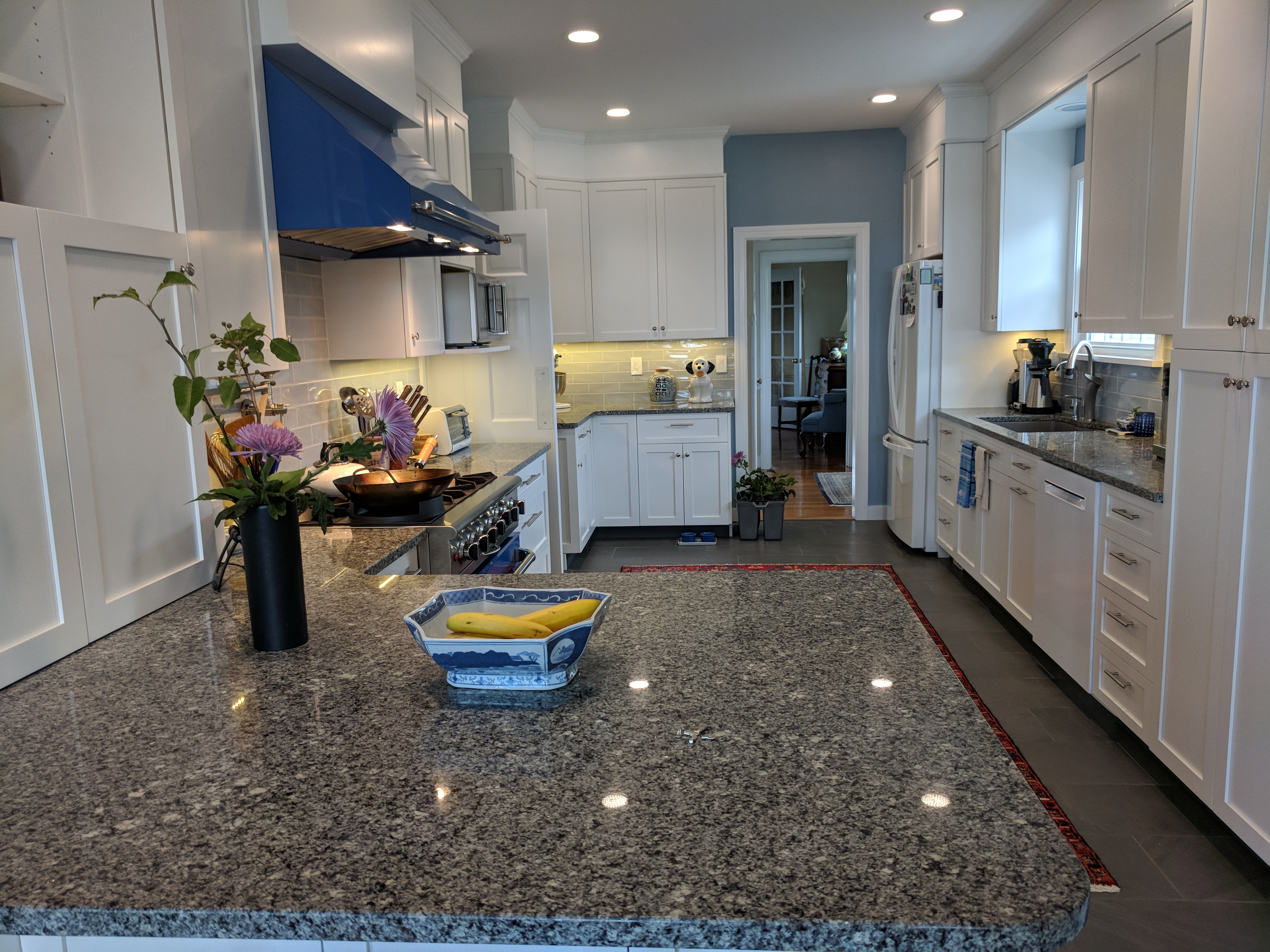 Sometimes it is hard to know where to start when showing off such a nice new remodeled Kitchen.  In the next picture we begin by showing off the large cabinets we installed for extra storage.  These would best be labeled as European Frameless Style with Shaker Cabinets. The cabinets on the right have five pull out trays and the top has adjustable shelves. Both the picture above and below show the soffit right up to the ceiling.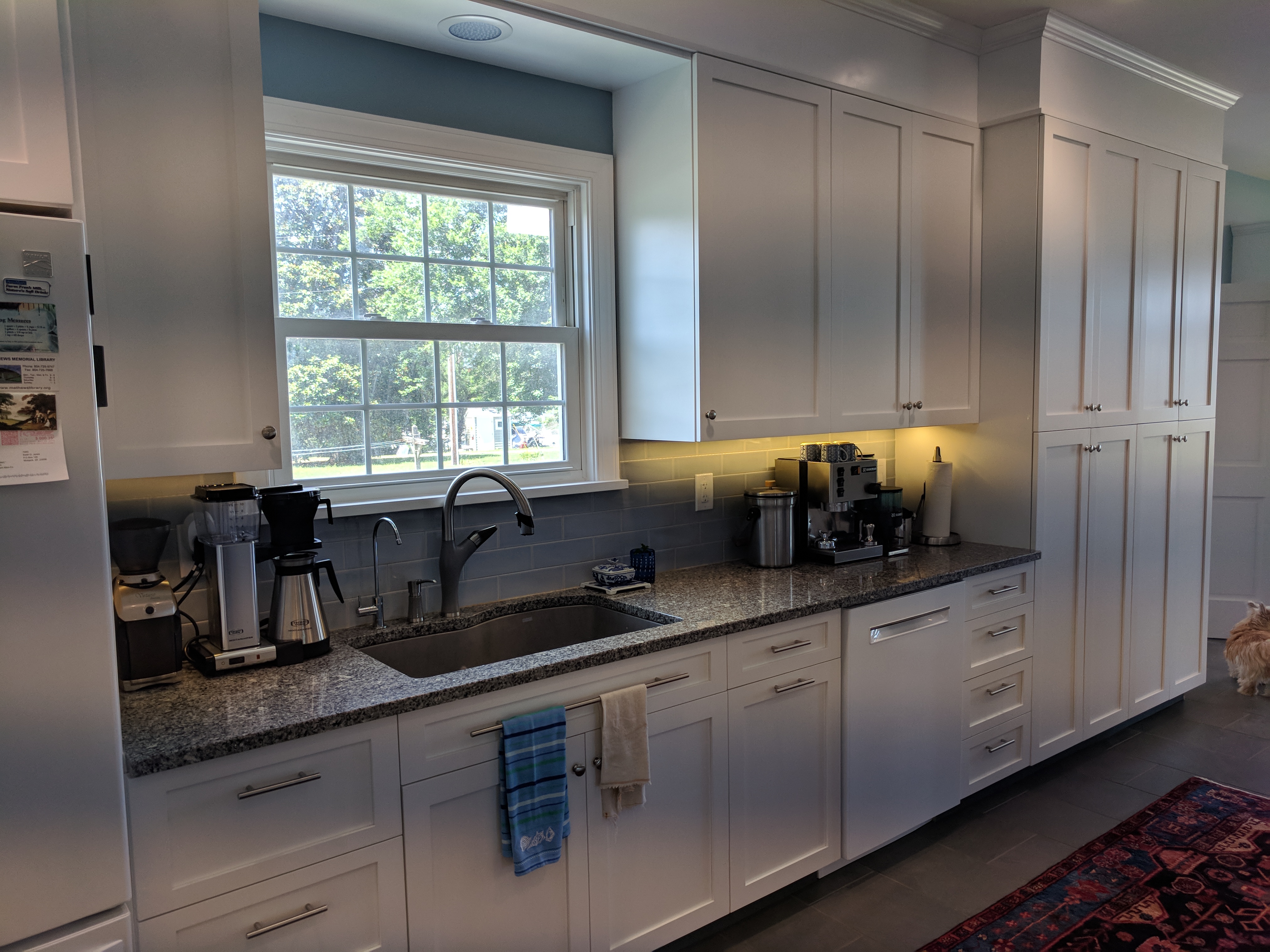 And some features can not be seen since they are underneath.  This next picture shows us installing the Schluter Vitra Heat underneath the ceramic tile.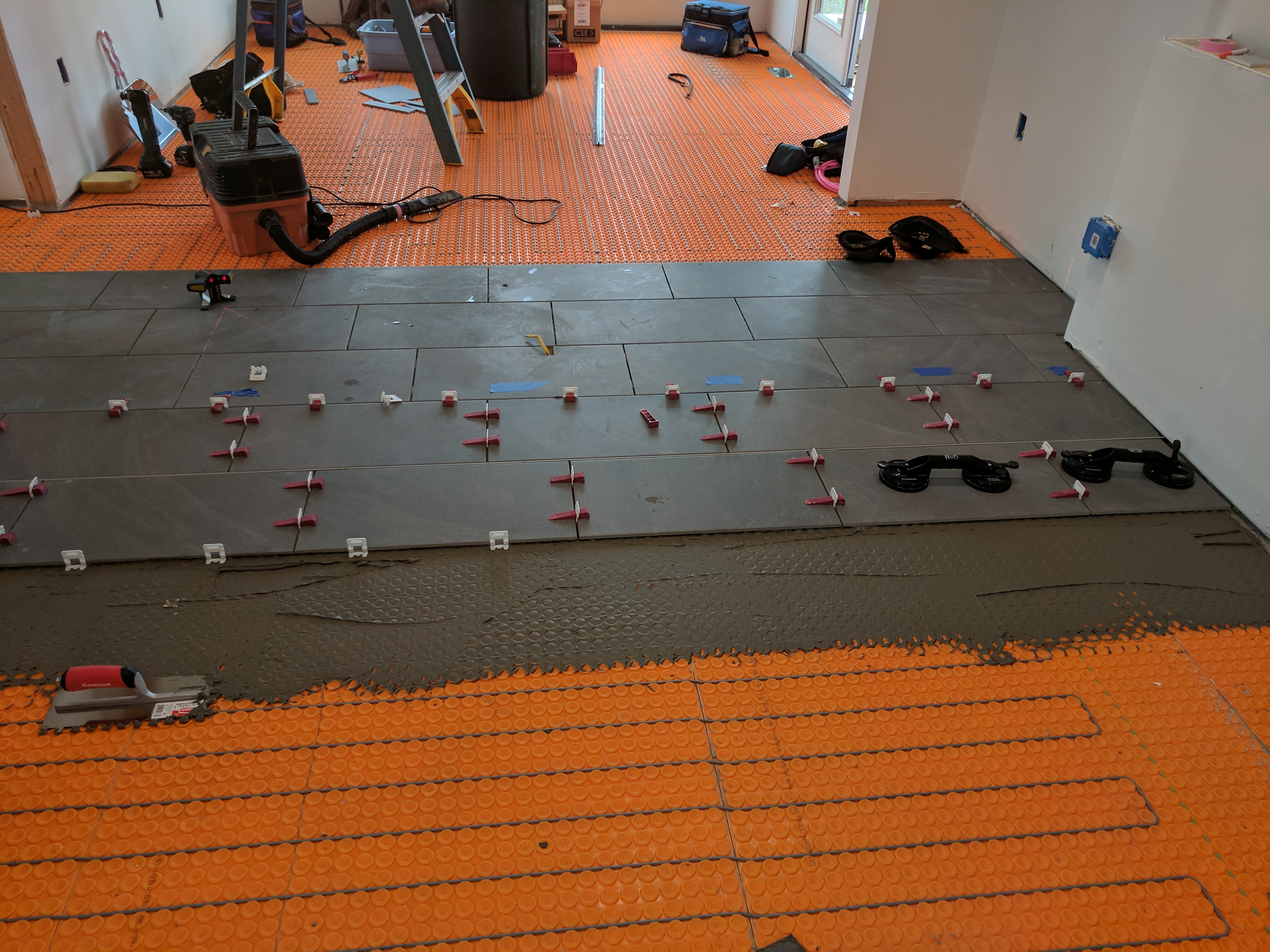 But it is best to show this quick video and last picture giving such a peaceful feeling to start your day with this beautiful kitchen remodel.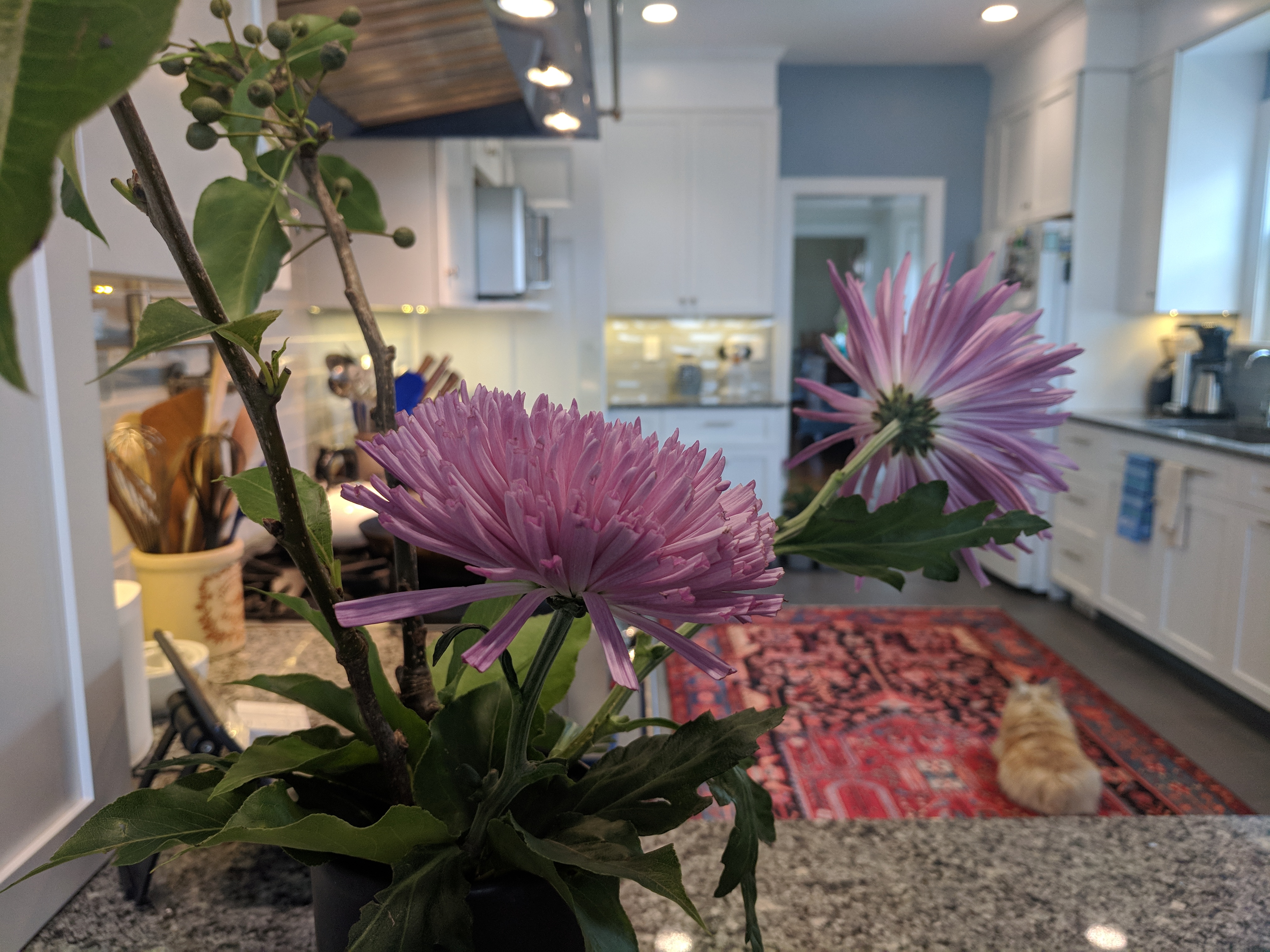 Whether you know exactly what you want in your kitchen renovation or you are looking for some help to get your ideas down on paper, get in touch with Mast Builders today. We will schedule a consultation with you, get to know you, and help you bring your perfect kitchen to life.