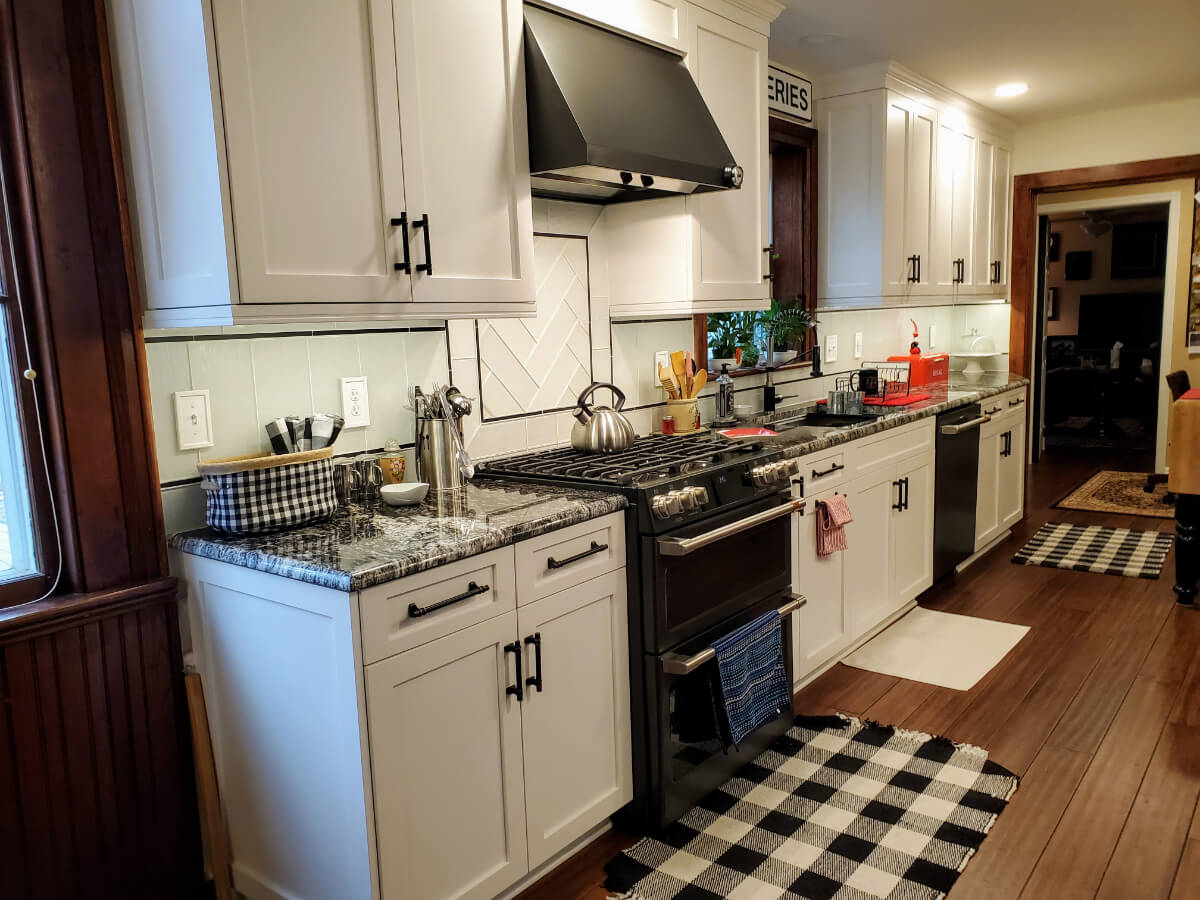 Whether you love to cook or just love to entertain, the kitchen is the heart of your home. You spend a lot of time in your kitchen – cooking, making coffee, preparing lunches for your kids, and socializing. It is a place you should be able to feel comfortable, where you have enough space to do what you want to do and enough storage to keep all the things you need.
If your kitchen doesn't do this for you, turn to Mast Builders. You'll enjoy personalized service from a team with over 100 years of combined experience. Whether you need to expand your kitchen space or completely redesign it to fit your needs and personal taste, our team will provide you with unparalleled, high-quality work.
The picture on top features a Kitchen Remodeling project we completed for one of your neighbors in Wake, located between our service areas including Mathews and Northern Neck.  Features include granite countertops with a custom edge on white solid maple cabinets.
This historic home was built in 1860 and is known as the Harmony Grove Chapel. It was closed in 1955 and sold, then converted into a residence.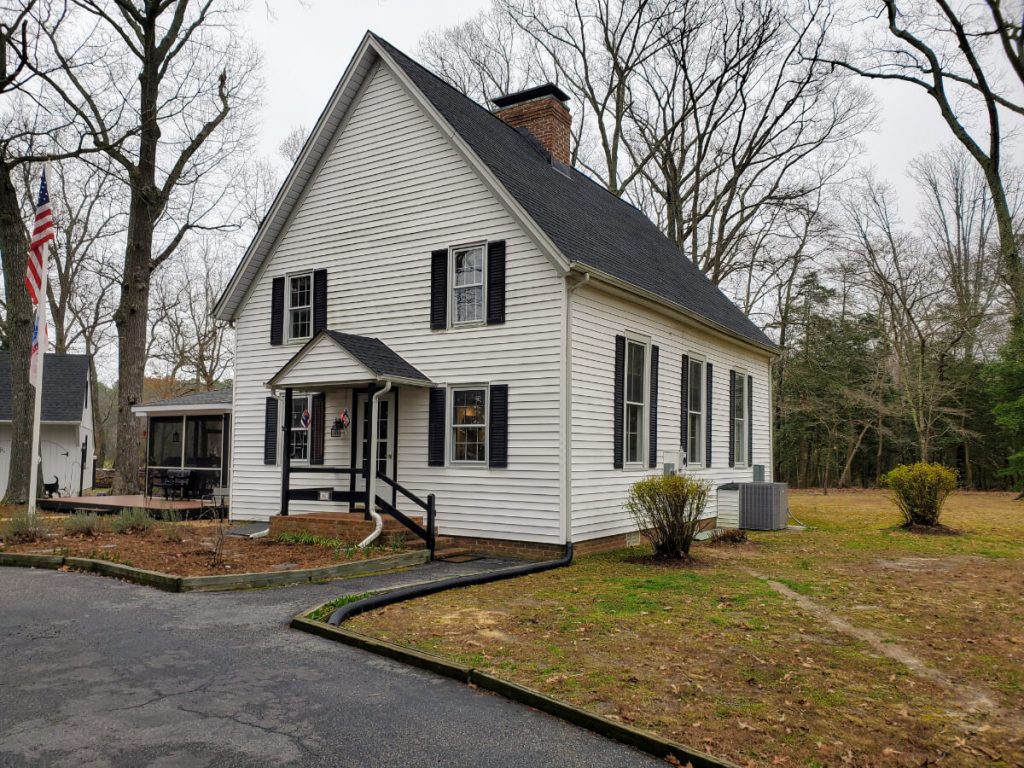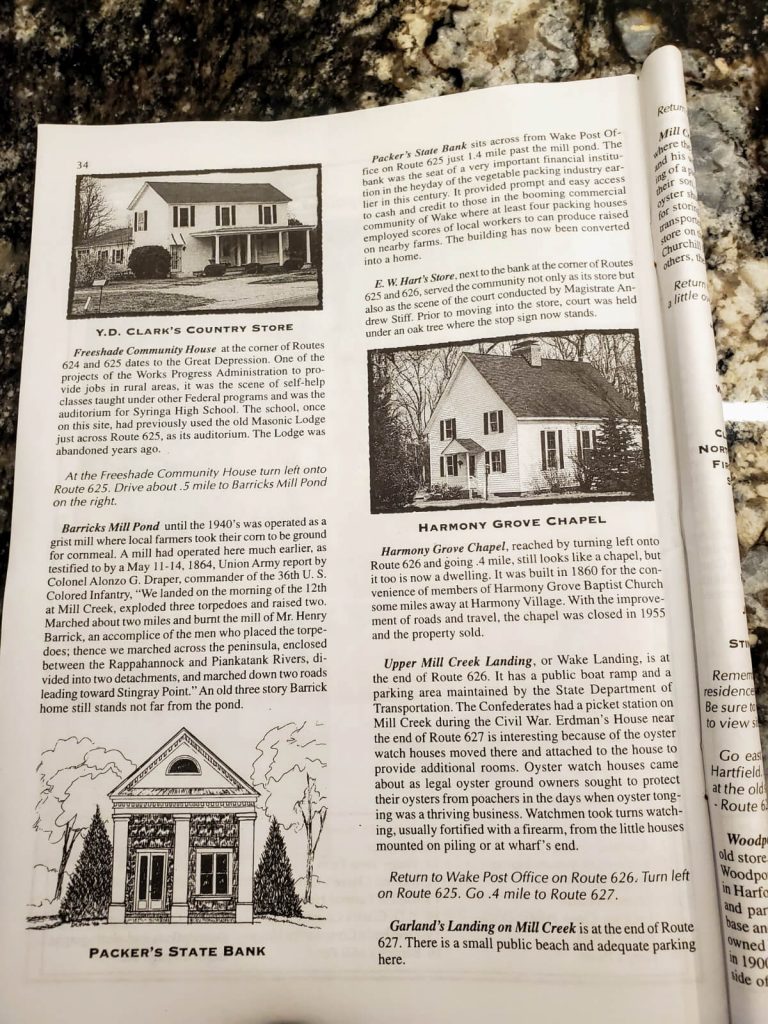 The home was previously remodeled in the 60s. It had a dark and dungy look. We also had a big project at hand to put beams under the house to strengthen the floors. We added three extra beams in the crawl space to add support since the floor was very spongy. And we had to add joists since the floor was 1.25" out of level.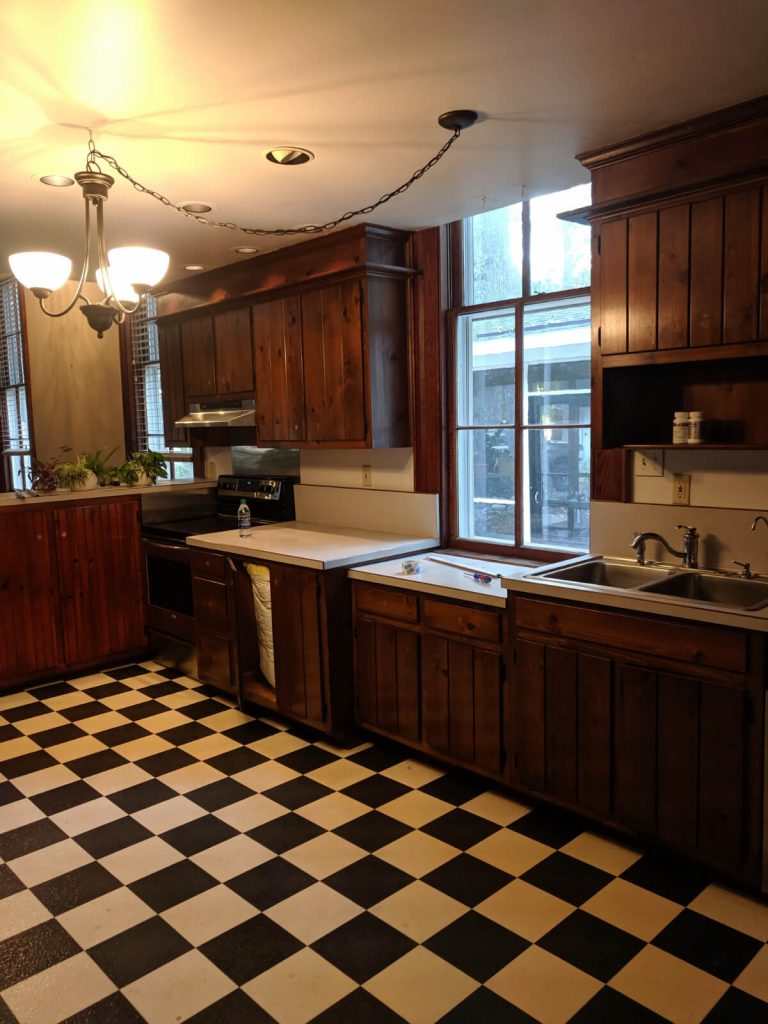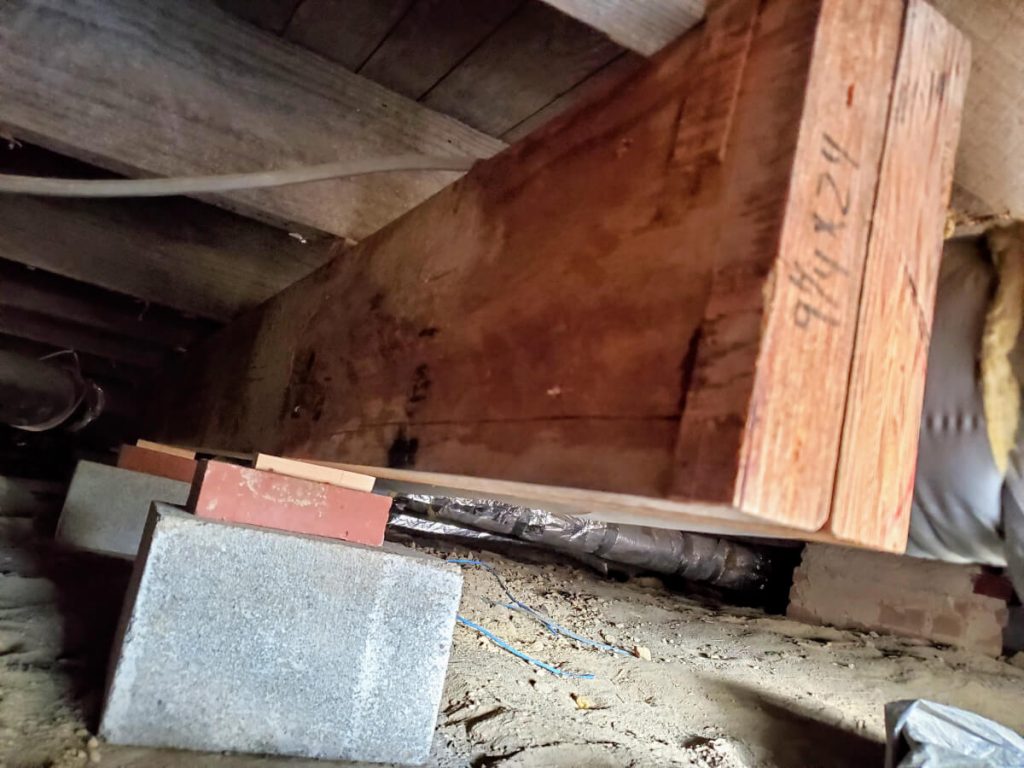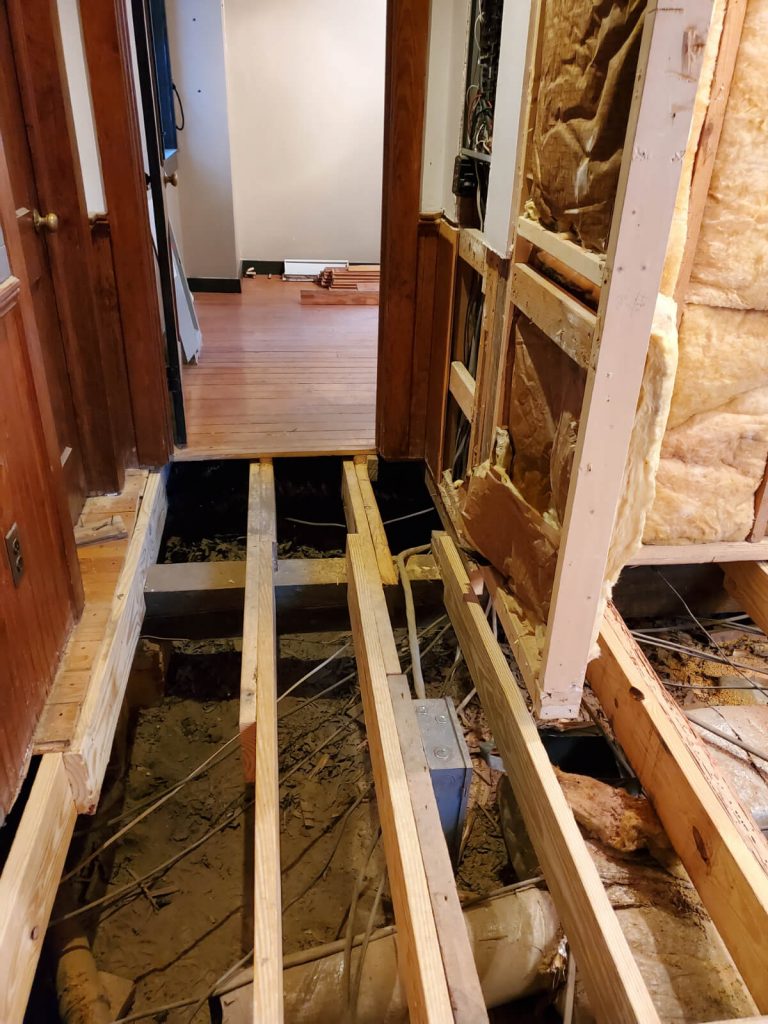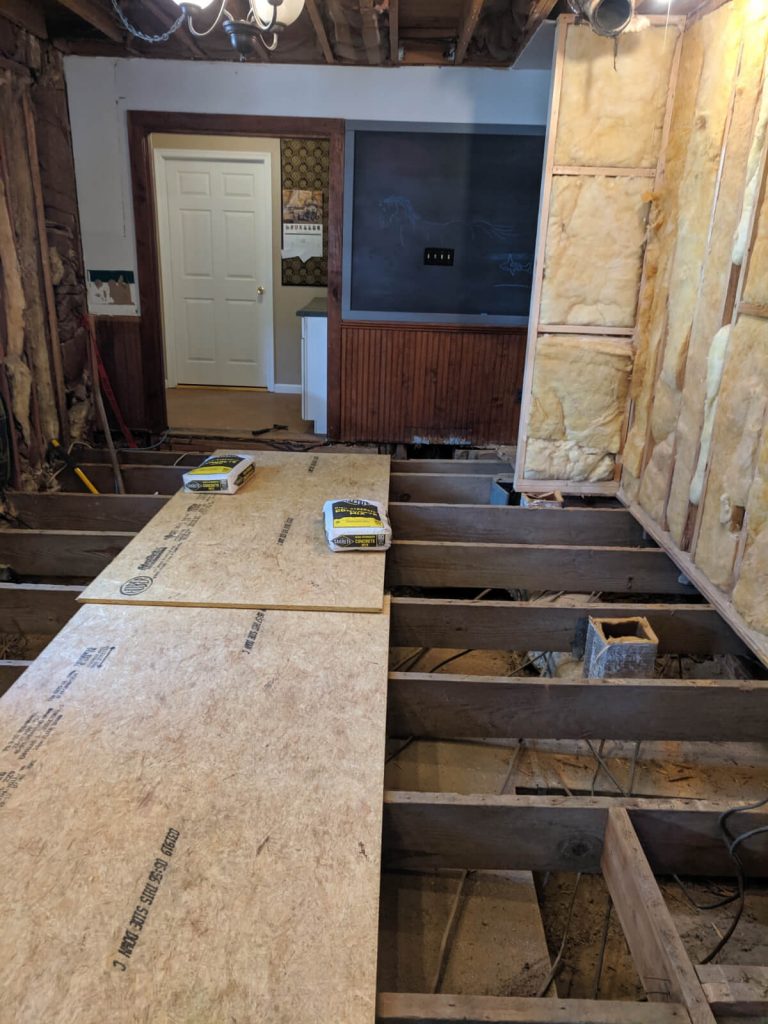 In addition to removing the flooring, we also needed to remove drywall to install new electrical wiring along with the window.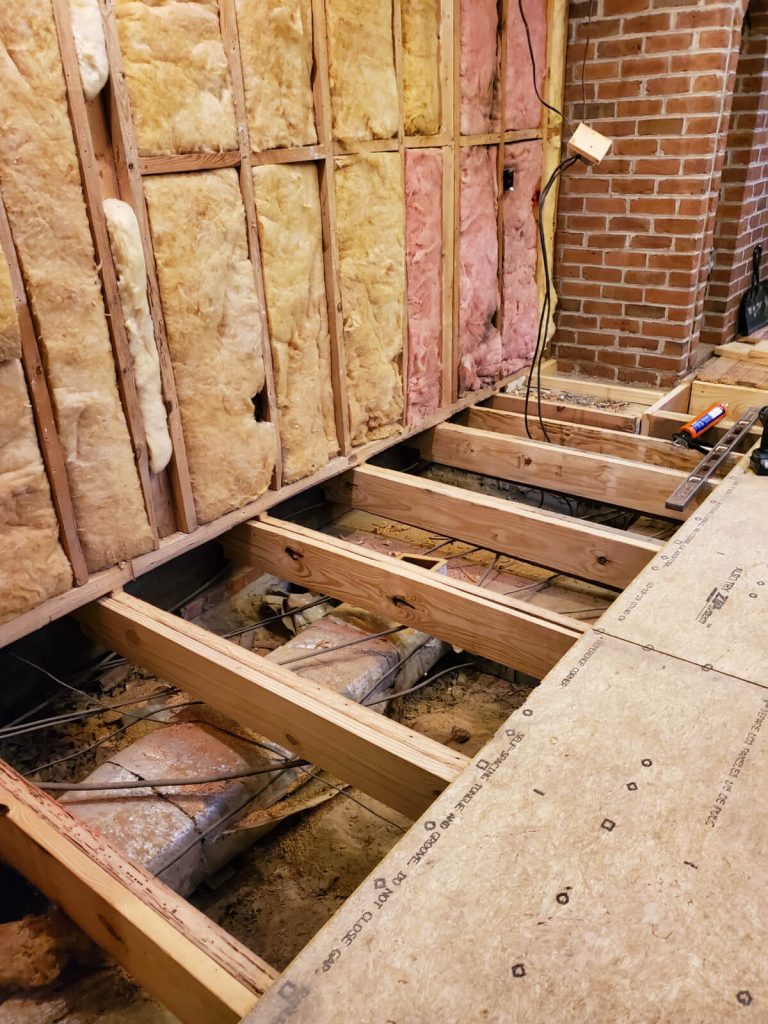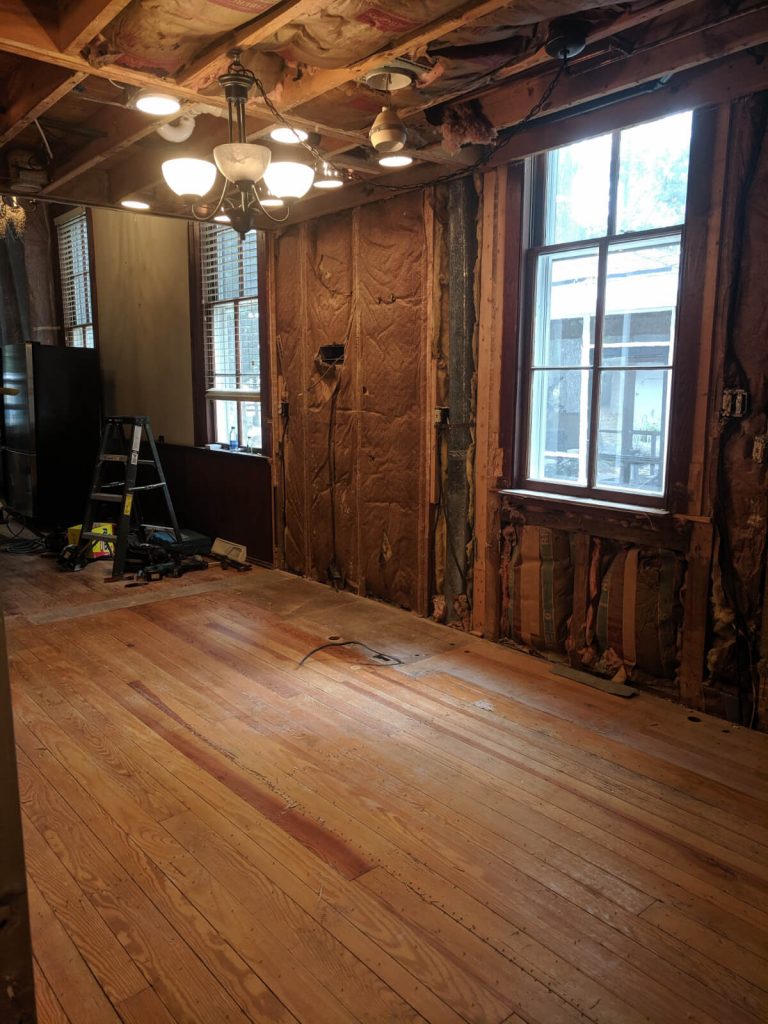 And now we get to see the finished Kitchen Remodeling with an open and spacious area.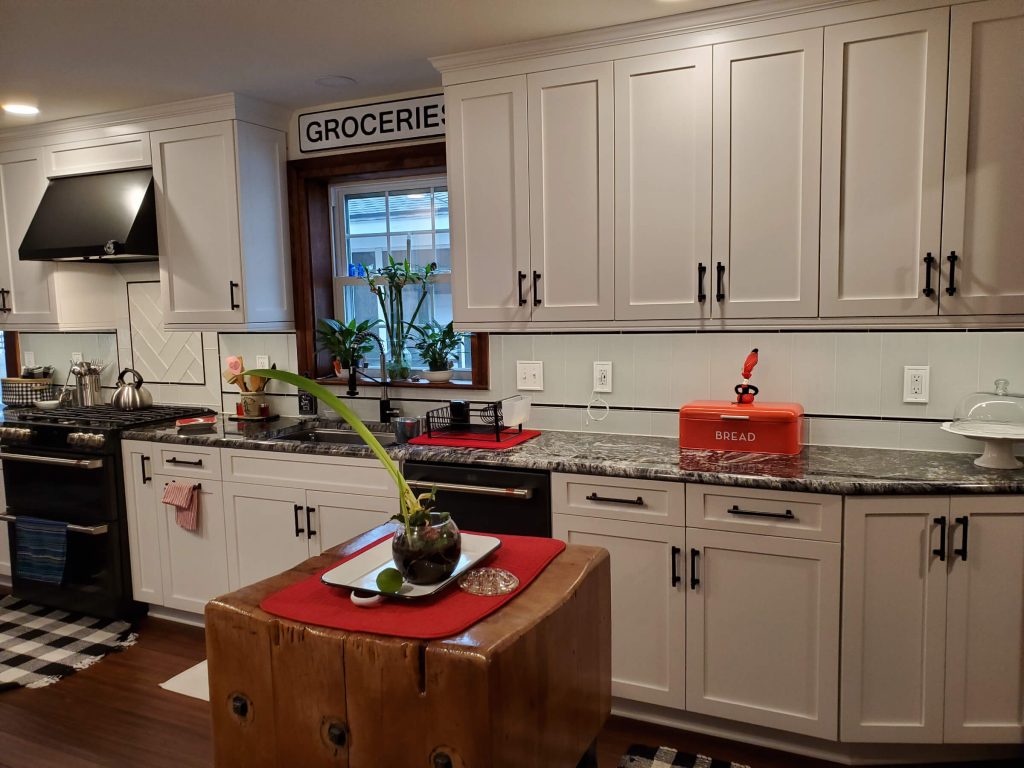 And from another angle you can see the beautiful water resistant distressed Bamboo Flooring.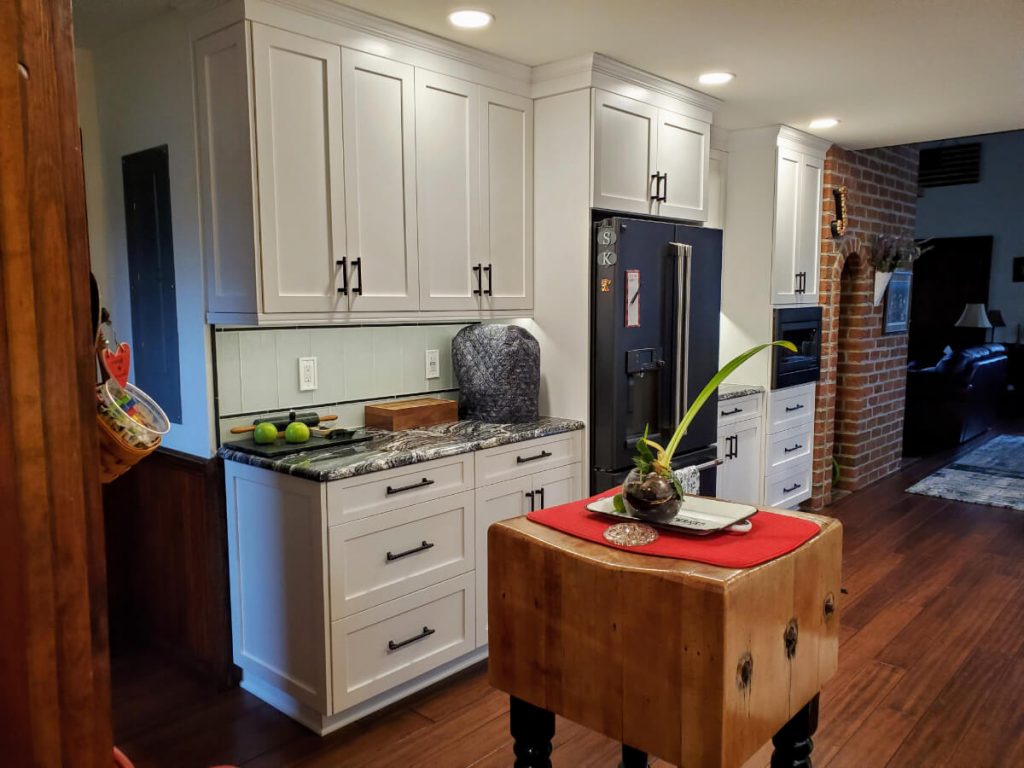 Following is a cool picture to share since it shows off a fireplace with a wood-fired grill that was added in the early 70s. We did not perform any work on that, but notice all the flooring throughout that we did work on.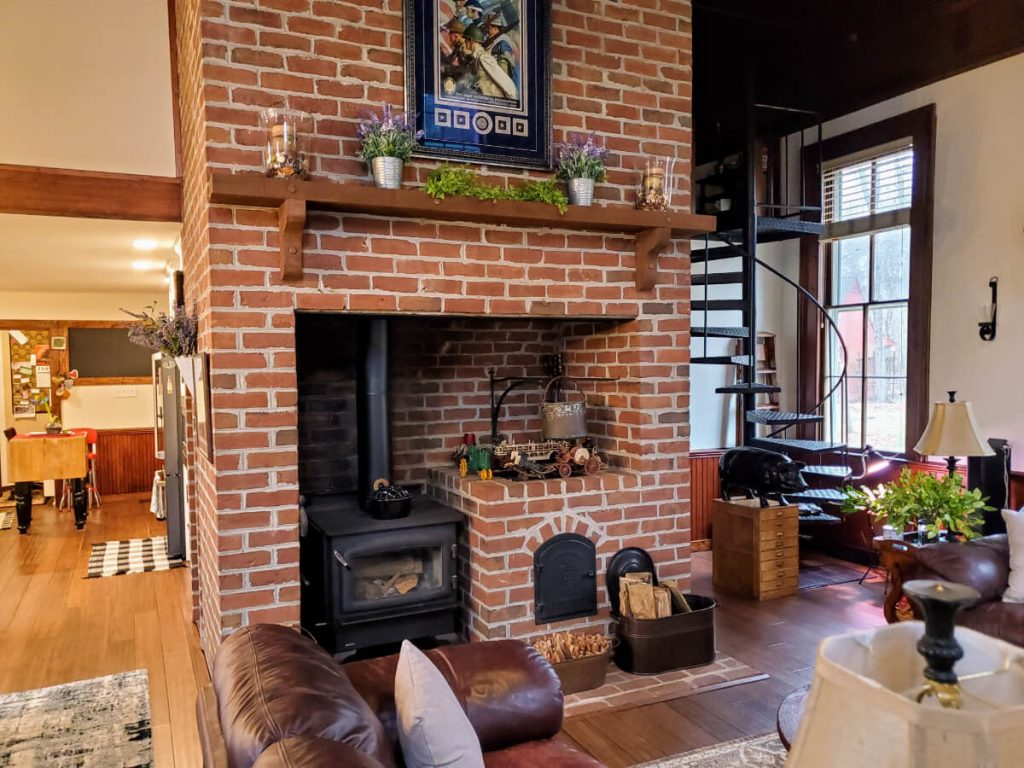 Another unique thing to share is the original bookcase to the chapel.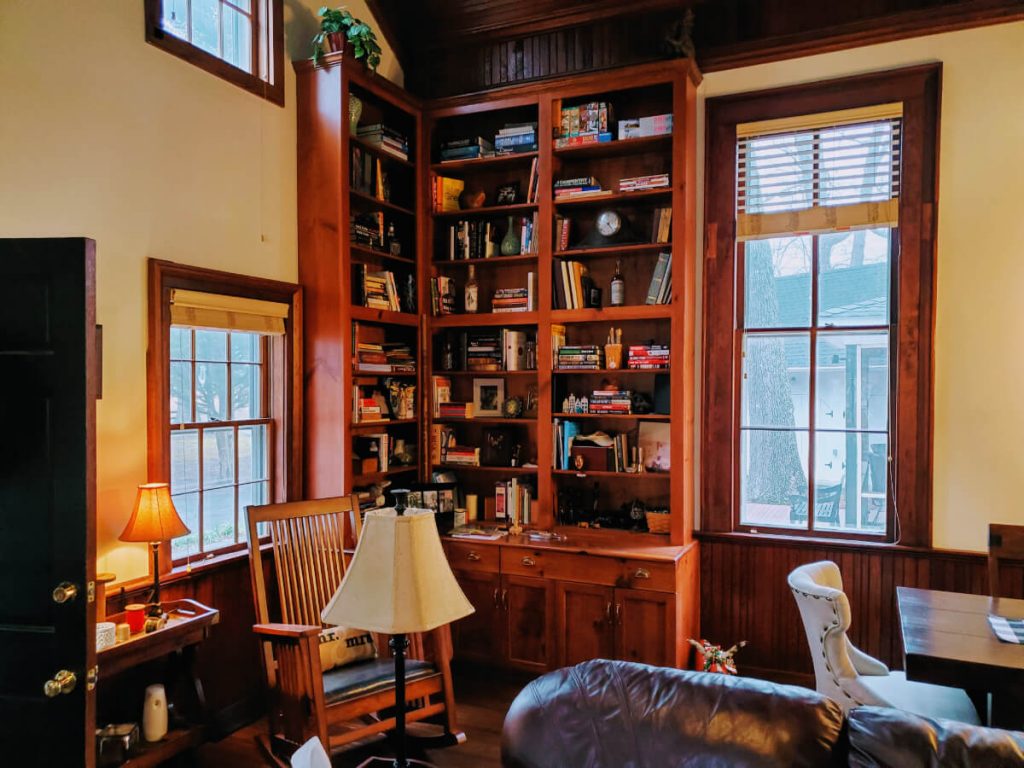 As we go back to the kitchen you will see there is plenty of counter space. But it would be hard to imagine not enjoying cooking with such a gorgeous look with the custom design glass tile backsplash with matte black accent pieces.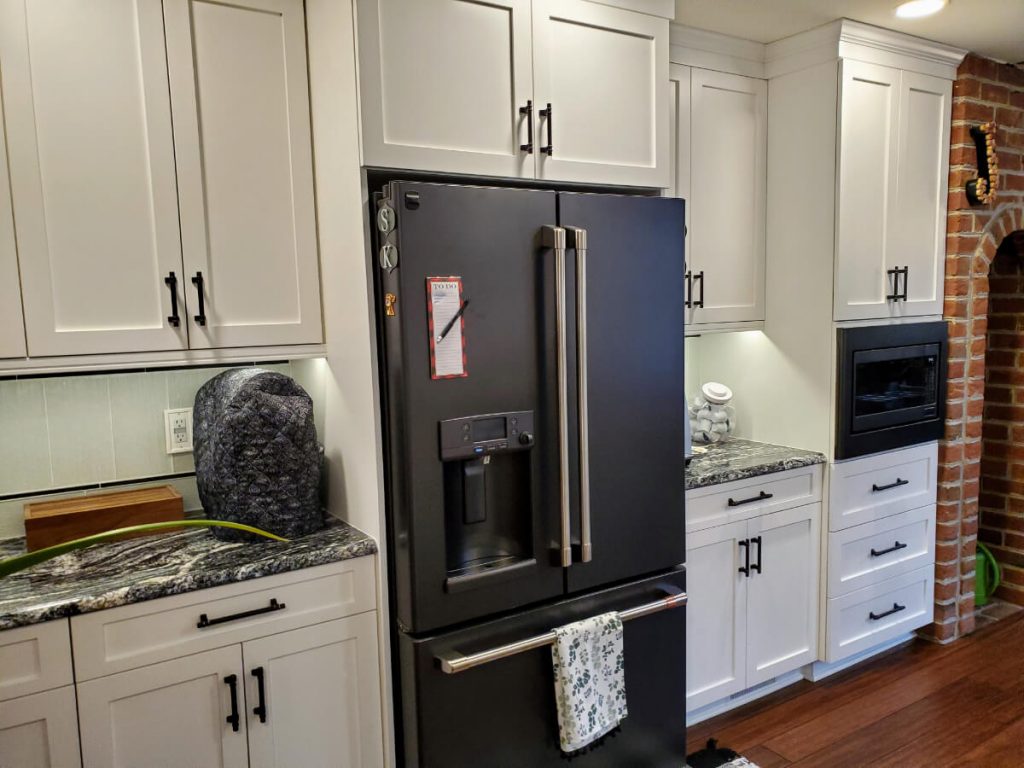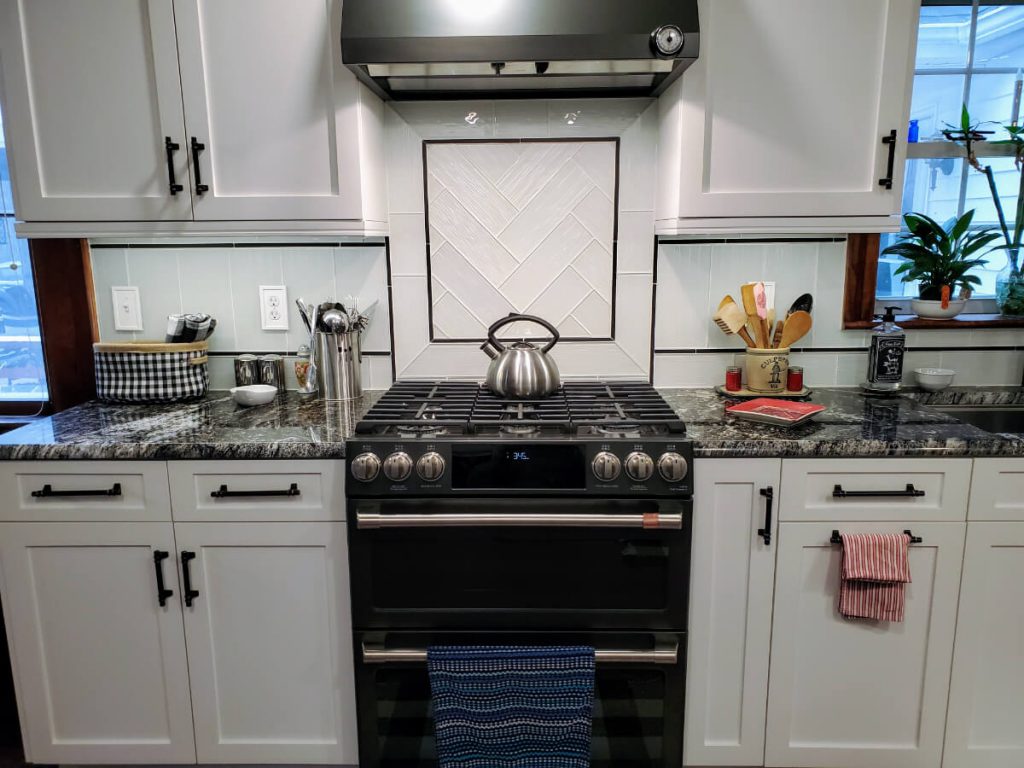 Whether you know exactly what you want in your kitchen renovation or you are looking for some help to get your ideas down on paper, get in touch with Mast Builders today. We will schedule a consultation with you, get to know you, and help you bring your perfect kitchen to life.