Our goal at Mast Builders is to consistently provide you with high-quality work that brings your dreams to life and turns your home into a space that you will love for years to come. We take so much pride in being a leading remodeling contractor. That begins by how we organize ourselves for each project.
Please look, read and listen to our story since it is the cornerstone of showing how we approach our craft. You are going to make a big decision so why not learn what makes us different. We have a reputation and experience that is second to none. We strive to be the best at showing you why we are different than others.
Whether we are working on a smaller remodeling job for under fifty thousand or a larger one for over a half million, it all begins with us showing up with our mobile command center. Come on a take a tour with us so you will see why our work trailer is more than just a set of tools and supplies randomly thrown together.
So many Virginia neighbors have seen our vehicle parked in front our customer's homes, but now imagine us backing into your house to working on a remodeling project. Come see for yourself why we are ready to handle whatever is planned and unplanned.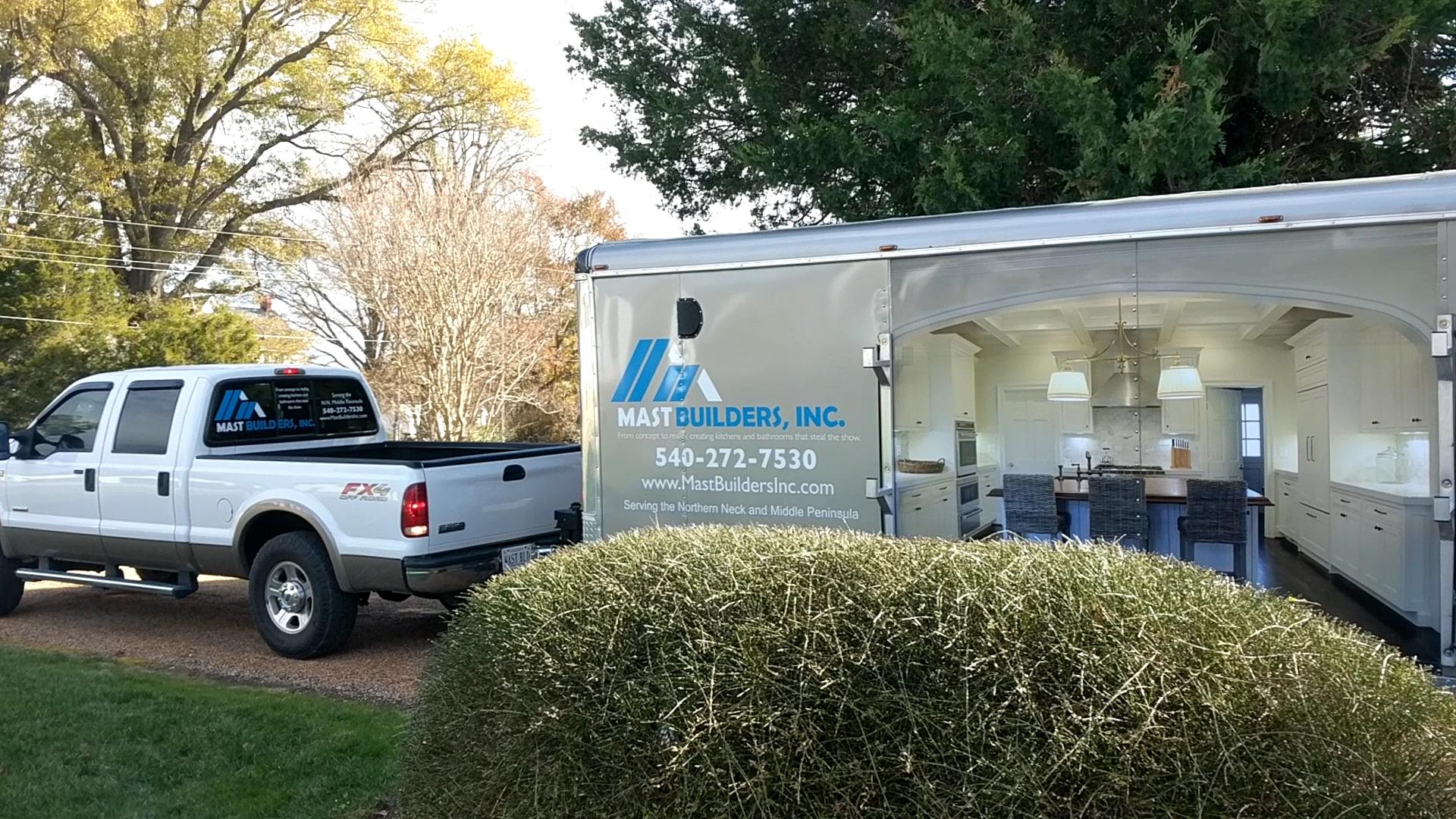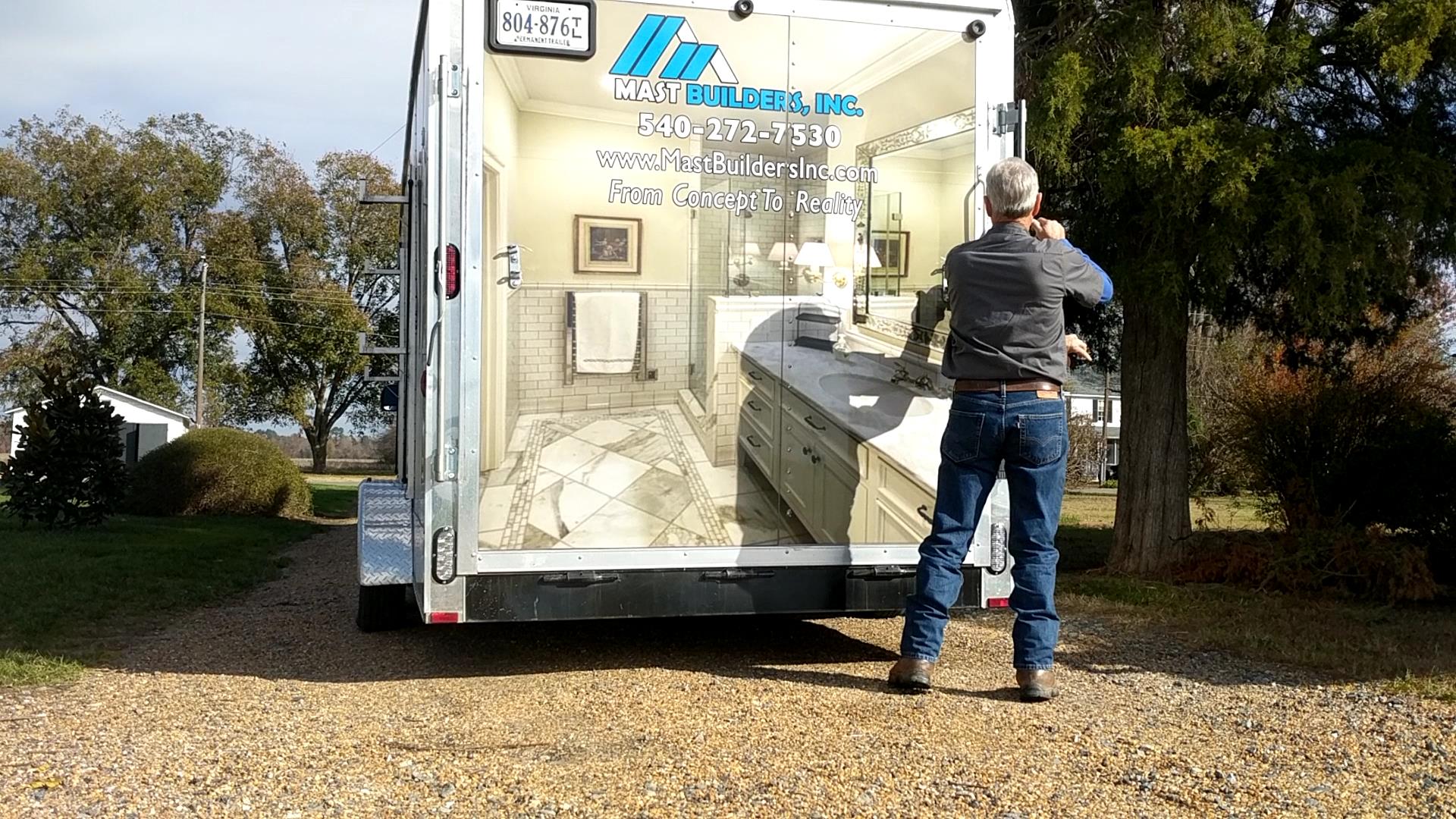 The outside of the truck obviously will get your attention, but what's inside is where all the magic begins.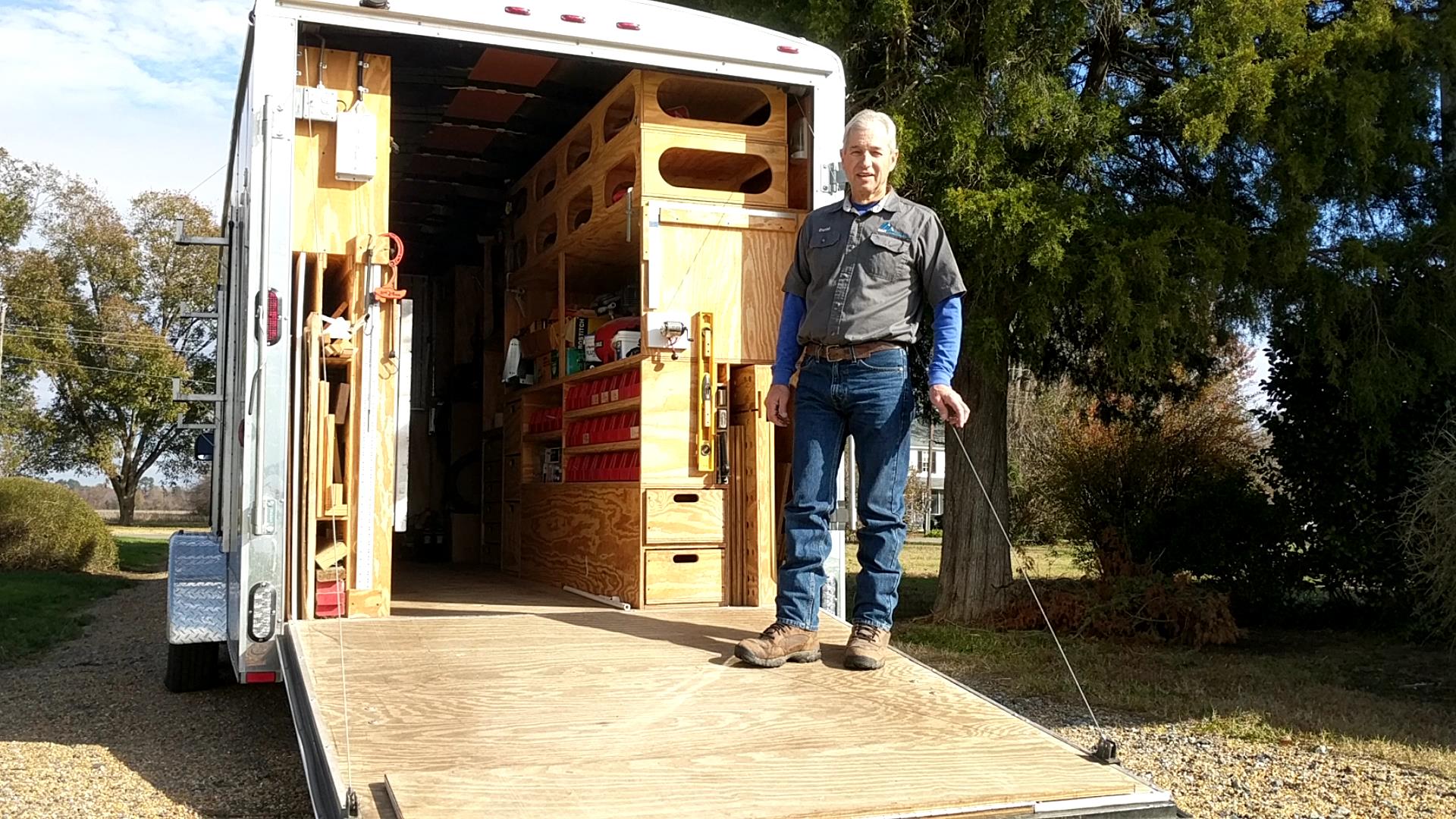 There are just so many types of materials and supplies that we need for a remodeling project. Our truck is perfect when it comes to storage for everything small and large. Our command center is a true mobile hardware store.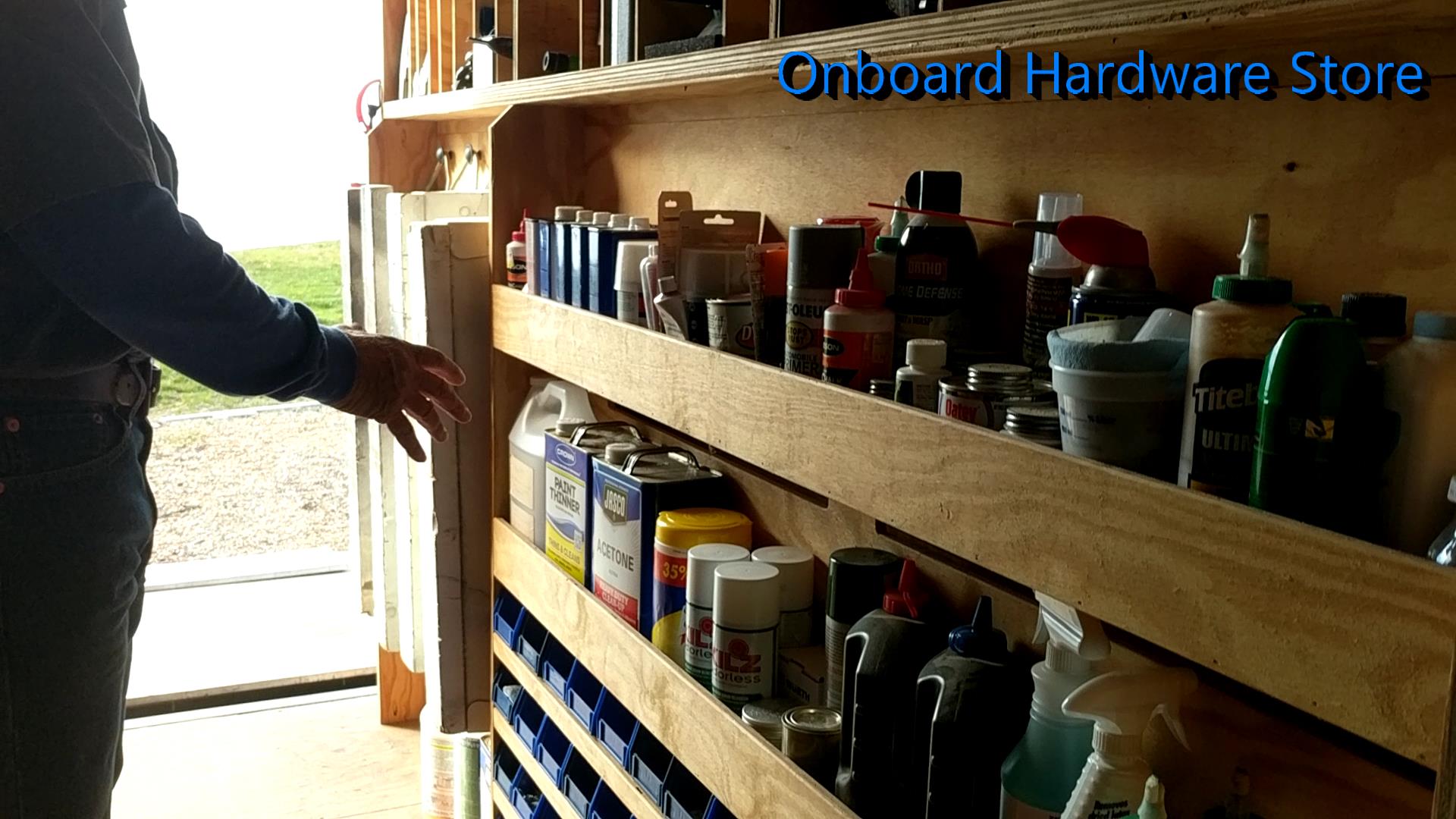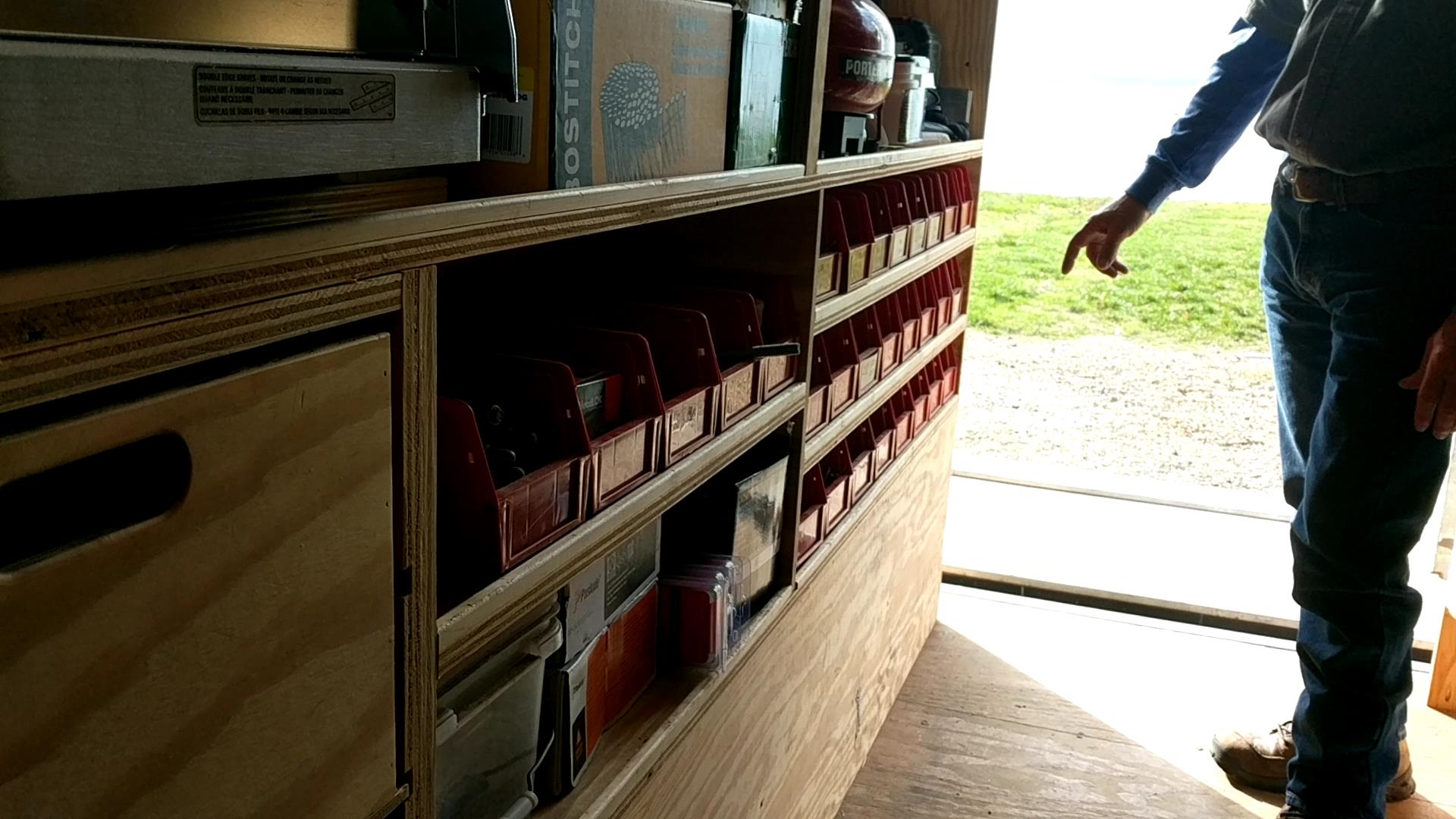 We never know when we need to make something, so why go back to the shop when you do not have to. Our mobile work bench is perfectly stored and ready for action when needed.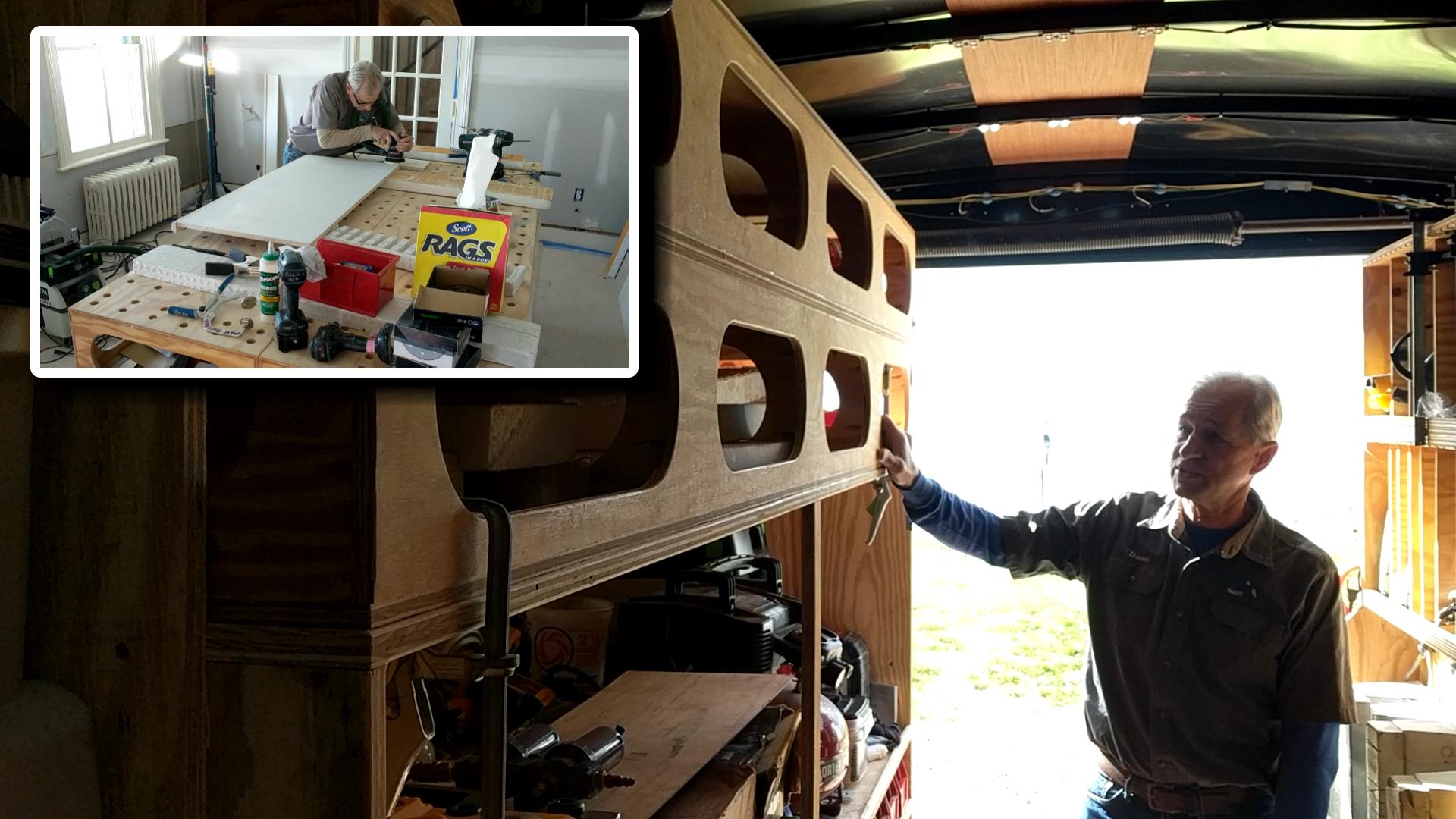 Most do not keep all the cords organized this well at the shop, let alone on the road.  Tell Daniel you think this is pretty neat, and he will enjoy hearing you made it this far.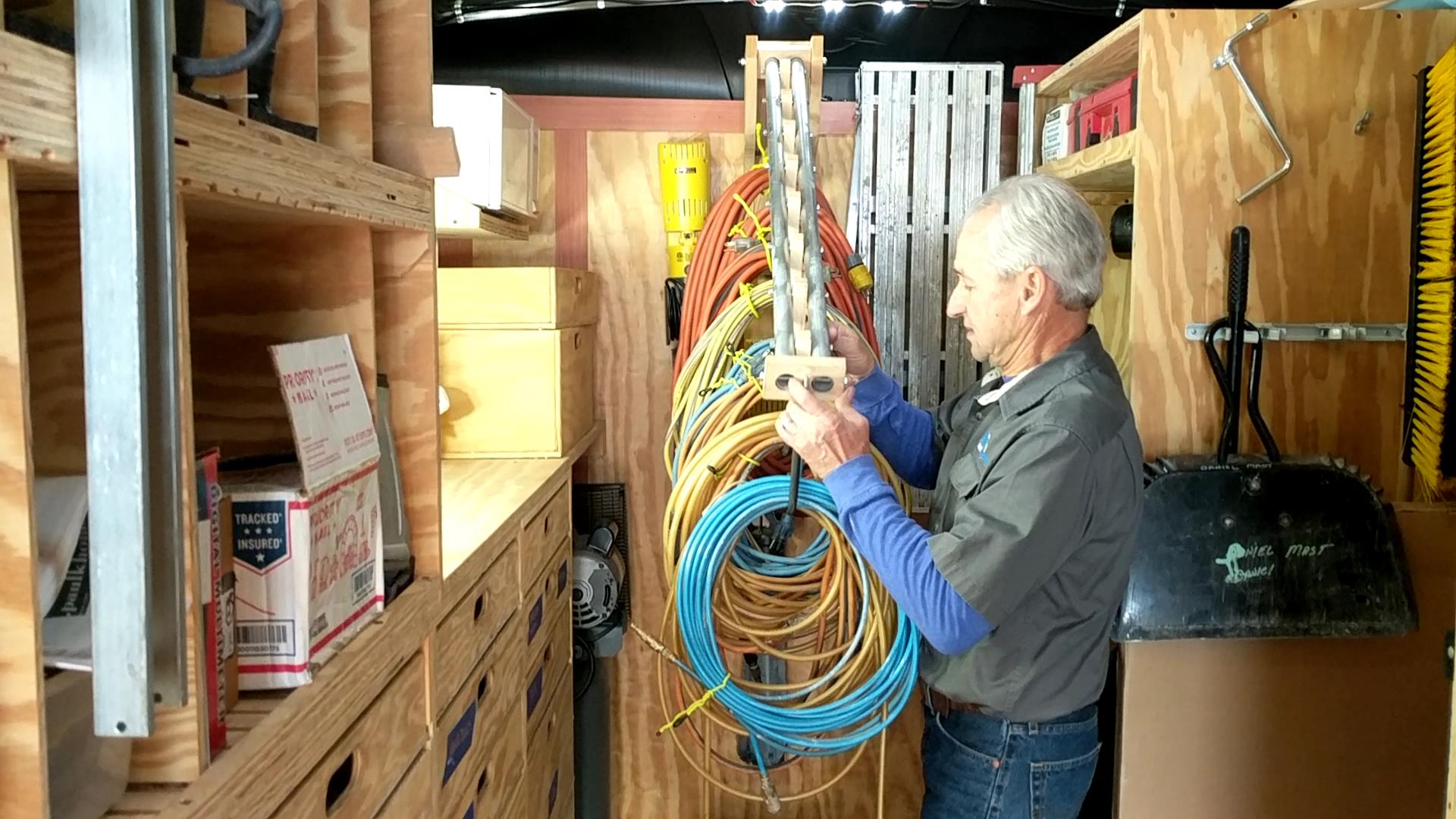 And what specialized remodeling contractor can leave on the road without a miter saw? To learn a little about the trade, this type of saw is a specialized tool that lets you make cuts at a variety of angles. The saw has a blade mounted on a swing arm that pivots left or right to produce angled cuts. You can use a miter saw to quickly make cuts for crown molding, picture frames, door frames, window casings and more. Here we show off ours in the trailer and being used.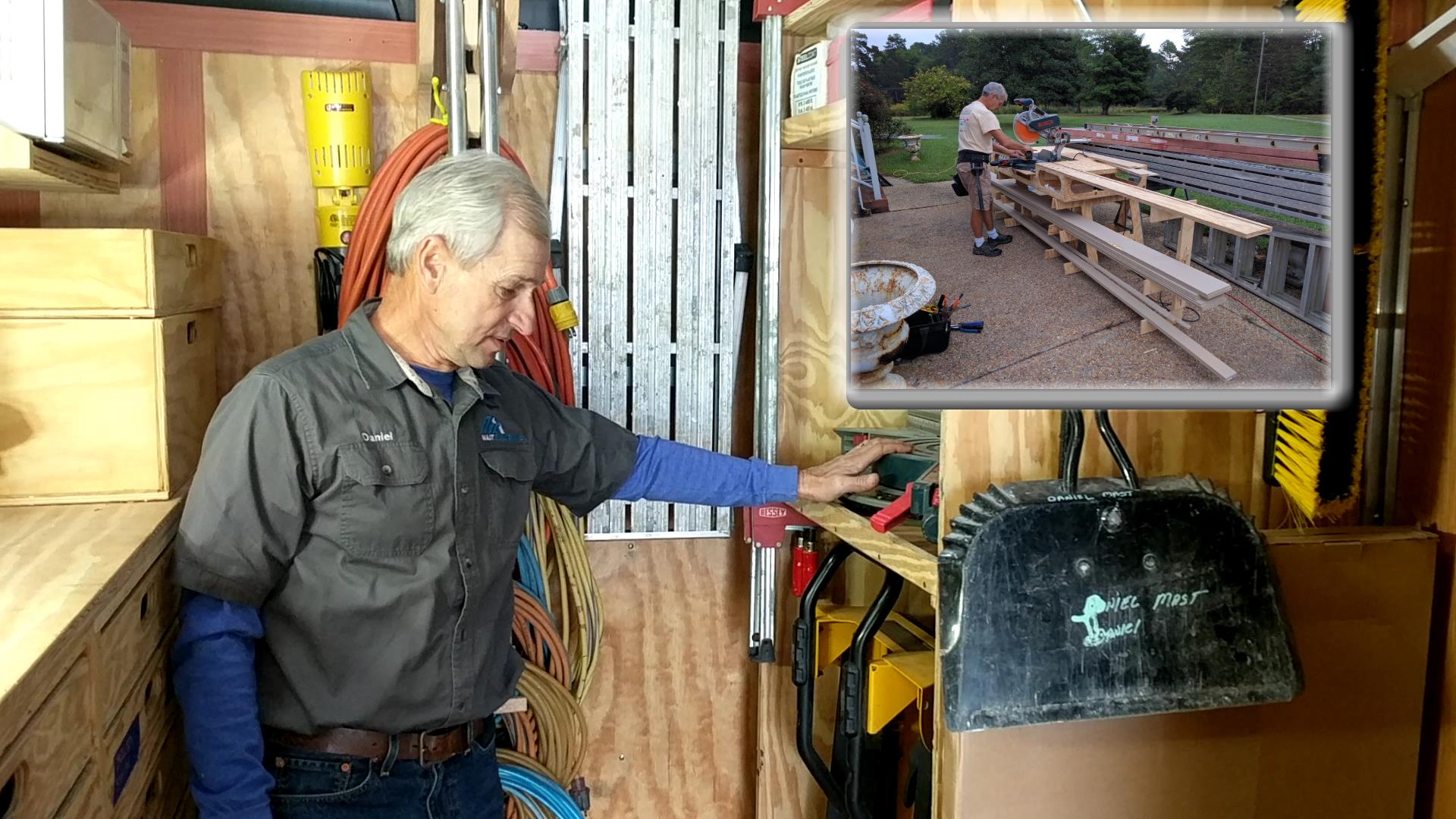 Now you can see why our clients are happy with this type of work we do such as this Whole Home Remodel.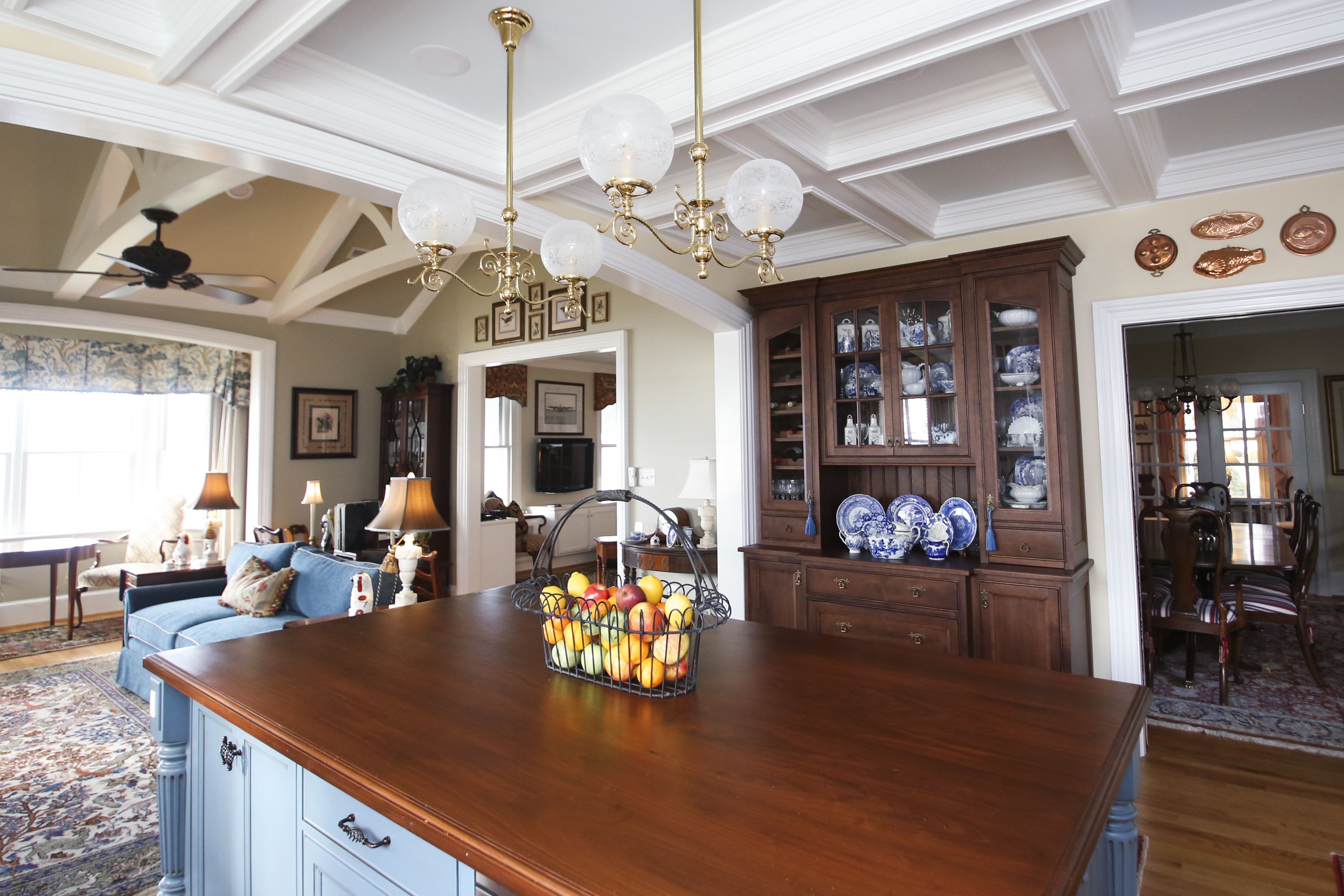 We want this License Plate to be seen more than just a name on our work trailer, but to represent the pride we take in establishing relationships that will appreciate the craft we so much enjoy.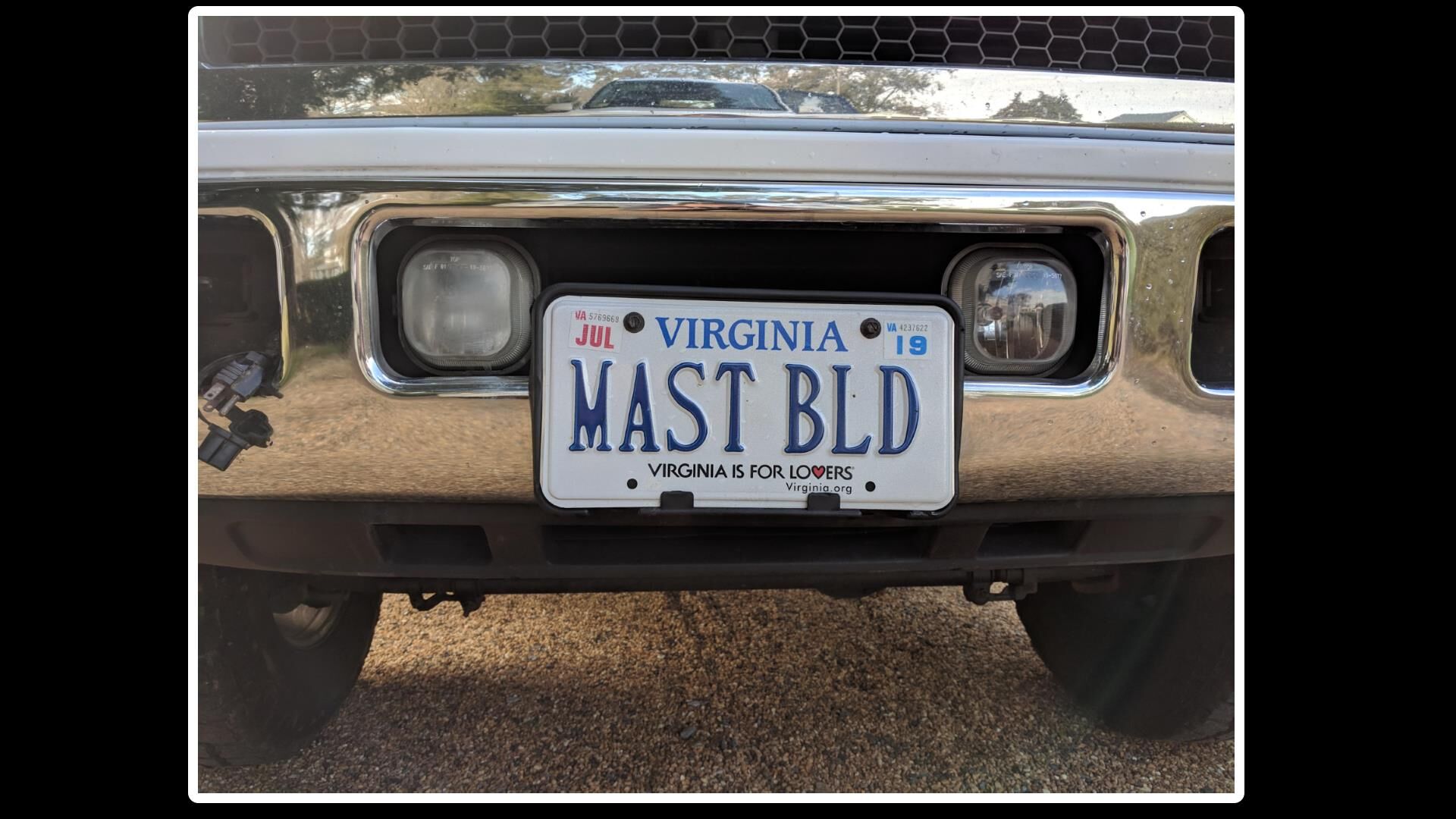 Contact Mast Builders today so we can discuss how we can bring your remodeling dreams to reality, then our Command Center will be proudly parked in your driveway to make it all happen.