Skilled Kitchen Remodeling

Whether you love to cook or just love to entertain, the kitchen is the heart of your home. You spend a lot of time in your kitchen – cooking, making coffee, preparing lunches for your kids, and socializing. It is a place you should be able to feel comfortable, where you have enough space to do what you want to do and enough storage to keep all the things you need.
If your kitchen doesn't do this for you, turn to Mast Builders. You'll enjoy personalized service from a team with over 100 years of combined experience. Whether you need to expand your kitchen space or completely redesign it to fit your needs and personal taste, our team will provide you with unparalleled, high-quality work.
Superior Kitchen Construction
This award-winning kitchen (featured in both photos on this page) was built in collaboration with another contractor. When you walk in, you'll see an inviting archway over a warm, rich walnut island. Stunning white high-end cabinets and a gorgeous marble backsplash complement the richer wood tones. When paired with the refinished ebony-stained oak flooring and quartz countertops, the whole kitchen comes together. The stainless-steel range hood, inset microwave and oven, and discreet paneled refrigerator provide the ultimate combination of luxury and utility, making the kitchen as functional as it is beautiful.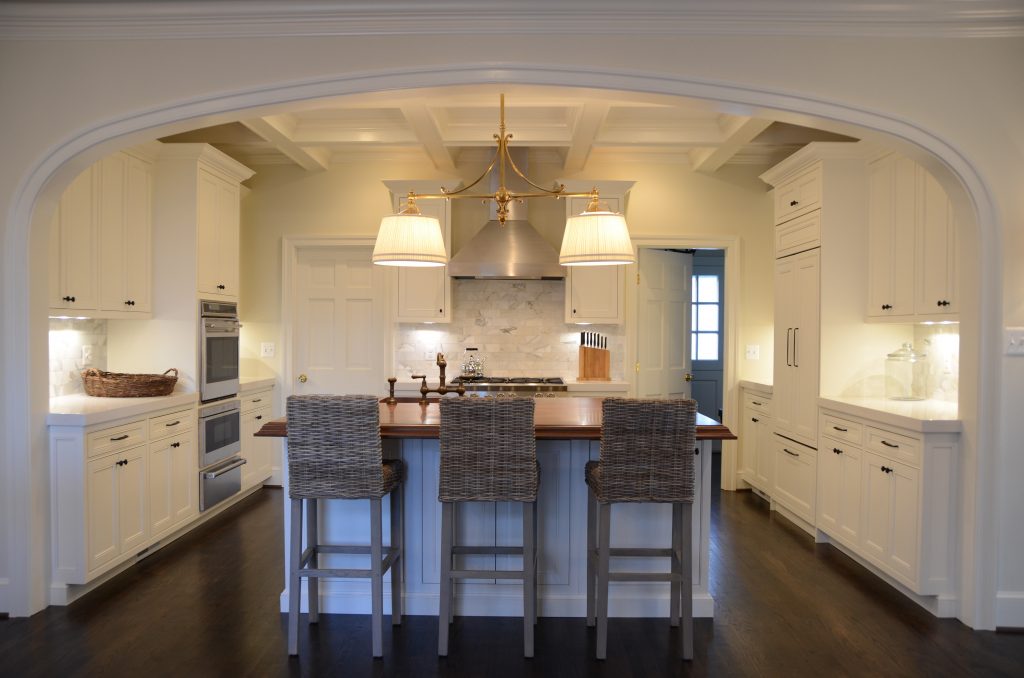 We would treat your kitchen with the same attention to detail, making sure that every element complements every other element, and brings your design ideas to life. Whether you want a high-end luxury kitchen like this or prefer something more minimalist and modern, we're here to turn your existing kitchen into your perfect space. And if your home needs any additional work to accommodate your kitchen's design, we're fully capable of handling all that work for you as well. We'll ensure that your new kitchen flows seamlessly with the rest of your home, so that nothing looks out of place.
The following is a recent Mathews Kitchen Remodeling project we completed for one of your neighbors.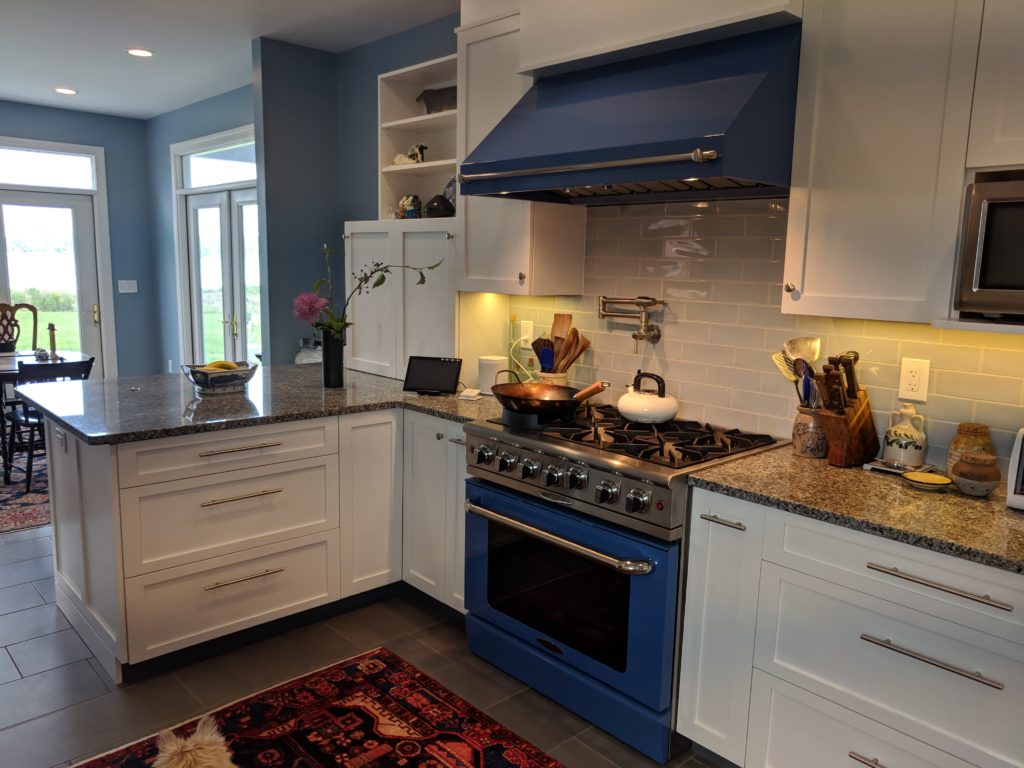 The next picture features an historic project we did for your neighbors in Wake with a beautiful kitchen remodeling project.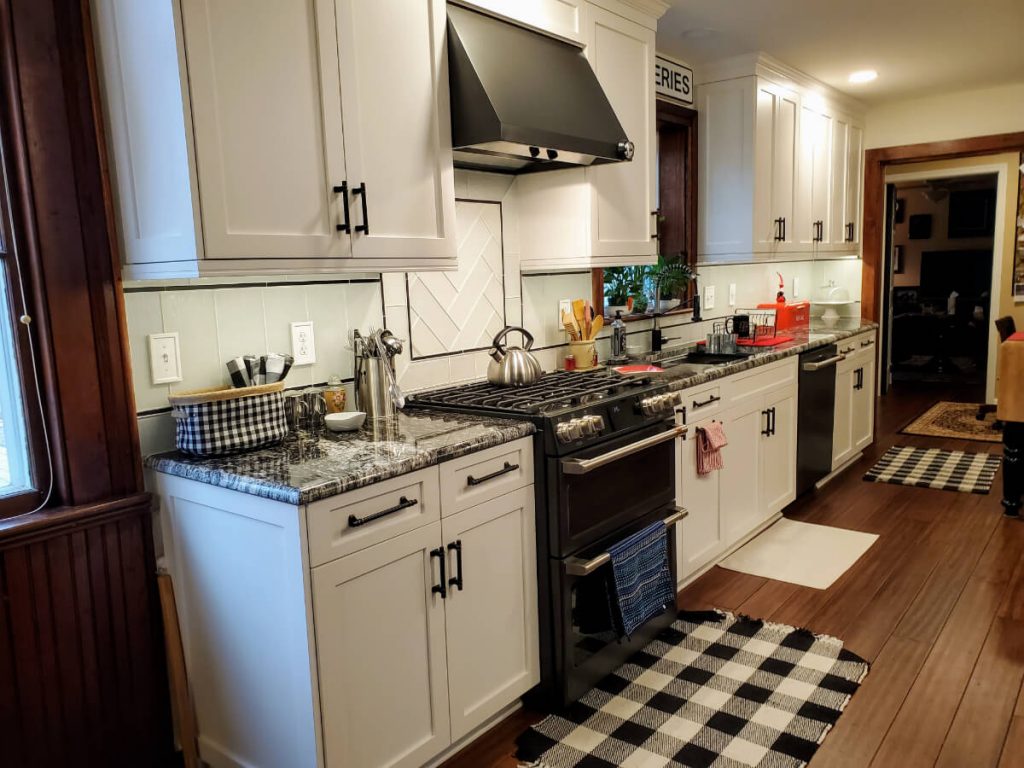 If your kitchen renovation needs to accommodate aging family members or those who may need mobile assistance, like wheelchairs or walkers, we can also help you with that. We're skilled with aging-in-place remodeling, and can make it just as beautiful and welcoming as our normal kitchen remodeling jobs.
Why Choose Mast Builders?
At Mast Builders, we believe in treating you with integrity. Our company was built based on Biblical principles and we have a strong Amish background, which means all of our subcontractors are people we trust to treat you and your home with the same respect and attentiveness we would give our own family. We are also fully licensed and insured, and we're a Class-A contractor for the state of Virginia.
We can work with all varieties of styles. Our team will communicate with you from the moment you come to us for a consultation to the end of the project, and you will never need to worry about losing touch with us. We also never do cookie-cutter layouts. All of our kitchen designs are customized to your needs, and we work with trusted suppliers for custom cabinets. If you have a unique space, we can even buy boxes and frames from Cabinotech and finish them in-house to make sure they perfectly fit your home.
Plus, we make you a promise – if you try to contact us and it goes to voicemail, we promise to respond within 24 hours. We know that taking on the task of a kitchen renovation is a big job, which is why we take your trust in us very seriously and provide you with a 1-year warranty on all our workmanship.
Whether you know exactly what you want in your kitchen renovation or you are looking for some help to get your ideas down on paper, get in touch with Mast Builders today. We will schedule a consultation with you, get to know you, and help you bring your perfect kitchen to life.